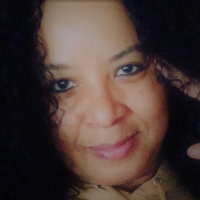 Deborah Fletcher Mello
Contemporary Romance, Romantic Suspense, Women's Fiction, Literary Fiction
Writing since she was old enough to put pen to paper, Deborah Fletcher Mello firmly believes that for her, writing is as necessary as breathing. Her first novel, TAKE ME TO HEART, earned her a 2004 Romance Slam Jam nomination for Best New Author. In 2008, Deborah won the Romantic Times Reviewers Choice award for Best Series Romance for her ninth novel, TAME A WILD STALLION. Her publication, CRAVING TEMPTATION was named one of Publisher's Weekly Best Books for 2014 and was also nominated for a 2015 Emma Award for Book of the Year. As well, her novel PLAYING FOR KEEPS was a Library Journal Best of 2015 and won the Romantic Times Reviewer's Choice award for Best Multicultural Romance. Most recently, Deborah was named the 2016 Romance Slam Jam Author of the Year. Born and raised in Fairfield County, Connecticut, Deborah maintains base camp in North Carolina but considers home to be wherever the moment moves her.
Video
Rested Waters by Deborah Fletcher Mello
Deborah Fletcher Mello Books
I am good, but not an angel. I do sin, but I am not the devil. I am just a small girl in a big world trying to find someone to love.
Marilyn Monroe
I don't know who invented high heels, but all women owe him a lot.
Marilyn Monroe